Advertising & Marketing Services
Connect with the right audience in a way that only ABBA Group can deliver.

Whether it's through Online Advertising, Demand Generation, Marketing Services or Custom Solutions, ABBA Group creates programs to scale to the needs of each advertising partner. Each program is custom tailored to campaign objectives and is positioned to have the highest impact possible with ABBA Group's highly influential audience.

ABBA Group has massive scale and reach to audiences in Asia as well as worldwide. By extension, we offer advertising partners an authentic community experience that gives them reach, scale and access.

Trust is a key component in ABBA Group's relationship with its audience. It's what makes our professional technology communities different, and what makes the audience want to participate and engage with the content on each site.

DISPLAY ADVERTISING
ABBA Group works with its clients to select the right display advertising products and helps increase brand awareness and engagement by serving highly relevant ads targeted to an identified audience. Advertisers can become part of the conversation within ABBA Group's professional technology communities with highly innovative digital display including conversational units, polling, social integration and other custom solutions including digital events.

NEWSLETTERS AND E-MAIL
ABBA Group's Marketing Services are focused on customer data, content, and multi-channel engagement marketing programs. ABBA Group provides a comprehensive portfolio of Newsletters and Email Services and is dedicated to the success of its partners and the programs that they run.

DEMAND GENERATION
ABBA Group has the largest scale and the highest engagement metrics in IT Media. This allows us to produce mass quantity marketing qualified leads that convert to sales ready leads. ABBA Group's content syndication programs employ push and pull engagement to drive promotion and achieve maximum ROI.
---
MAGNUS Trader Algorithmic and Quant Strategies Software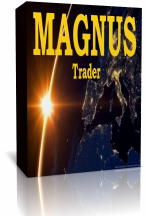 ABBA Group's MAGNUS Trader is a Java-based algorithmic trading platform that enables firms to rapidly develop, simulate, deploy and automate any quantitative trading strategy for any market. Designed by industry experts, it gives users maximum control of high-speed, fact-based trading for consistent, superior results.
EXTENSIVE BENEFITS

★Automated – Any quantitative trading strategy can be fully automated.

★Fast – Using the Lucee engine, high volumes of market data are automatically processed, analyzed and acted upon at ultra-high speed – up to 500,000 events per second.

★Customizable – Architecture can be customized for user-specific requirements. Third-party libraries can be integrated. And technical consultation is available.

★Cost-Effective – Leverage full automation and built-in features to reduce costs:

★Full Automation

Automated yield and delta hedging
Automated reconciliation with external brokers
Automated parameter optimization
Built-In Features

Web-based back test report
Execution algorithms
Derivative spreads
Historical data download
Reliable – Built on robust architecture and state-of-the-art technologies, including Java, Lucee, mySQL, nginx and others.

Fully-Supported – Comprehensive support is available for installation and customization. Onsite and remote training and consulting are available.

EXCLUSIVE CAPABILITIES

MAGNUS Trader supports algorithmic strategies not possible with other, competing trading software applications:

Leverage the combination of Java and mySQL statements. Time-based market data analysis and signal generation are coded in SQL-like statements, whereas procedural actions, such as placing an order, are coded in plain Java Code – the best of both worlds.
Automate quantitative strategies that follow formal trading rules but that previously had to be traded manually due to a lack of a suitable trading platform.
Utilize time-based strategies that cannot be programmed with traditional procedural programming languages.
Employ time-based window functions, such as during, between, afterwards, parallel with, along with, finishes and begins.

UNIQUE METHODOLOGY

MAGNUS Trader is not another chart-based daytrader software package with easy-to-use drag and drop menus and hundreds of indicators. Successful strategies are based on economic facts, not on extensive back-testing or chart pattern analysis of various technical indicators. MAGNUS Trader does have charting functionality, but only to monitor a strategy's current trading activities and state in Live Trading.

MAGNUS Trader also isn't a typical high-frequency-trading application. While the integrated Lucee engine processes up to 500,000 events per second, MAGNUS Trader is ideal when complex trading logic is more important than latency in the low millisecond or nanosecond range.